About Sandy Majetich-Toth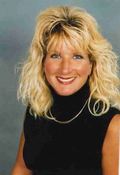 Sandy Majetich-Toth is a professional real estate agent with over 28 years of hands-on experience. She works with the #1 Coldwell Banker franchise in the State of Illinois and the complete Northern Region of the U.S. She also works with the #2 Coldwell Banker franchise in the entire nation. Her dedication to delivering exceptional service has opened up the doors to working with some of the biggest real estate companies in the business. Sandy Majetich-Toth is also a member of the National Association of REALTORS ®, State Association of Realtors, and Local Multiple Listing Service Board. She is professionally trained and eager to satisfy all real estate needs.
Sandy Majetich-Toth's outgoing personality, experience, honesty, integrity, and overall energetic and personable demeanor sets her apart from her competitors. She will genuinely take the time to understand your wants and needs, as well as help you through the entire real estate process. She even offers concierge services to help make your move as easy as possible! Call Sandy Majetich-Toth today for more information!